LandonHouse Community Events & Announcements

Welcome home to LandonHouse. We are happy that you have choosen LandonHouse as your home in Lake Nona. As Florida's first gigabit community and the nation's first Iconic Cisco Smart+Connected City, Lake Nona is meeting the demands of the future. In addition, the Lake Nona Region is home to Lake Nona Golf & Country Club, a life sciences cluster becoming known as Lake Nona's medical city, and an array of retail centers, recreational facilities and residential options. We will update this page monthly to include our upcoming LandonHouse resident events & announcements. We look forward to meeting you at one of our upcoming events!
Corny Fall Fun this Friday, 10/25/2019
What: Corny Fall Fun!!!
When: Friday 10/25/2019 @ 6:30 pm
Where: Courtyard
What: Light Meal, Guess How Many Candy Corns and Win a Prize, Corn in the Hole Tournament, Pumpkin Patch

Special Offer for LandonHouse Residents from Publix
Publix Supermarkets has provided us with a digital coupon for their grocery delivery service through InstaCart. The offer is good for 30 days of free Instacart Express.
Use offer code: PublixApartment1
This offer expires on 12/31/2019.

Events
Massey Pest Control will be on property tomorrow. Get your pest control request in before Monday at 9:00 am.
---
Taco "TWOS"Day is at 6:30pm in the lobby. Please join us for some tasty tacos and a good time!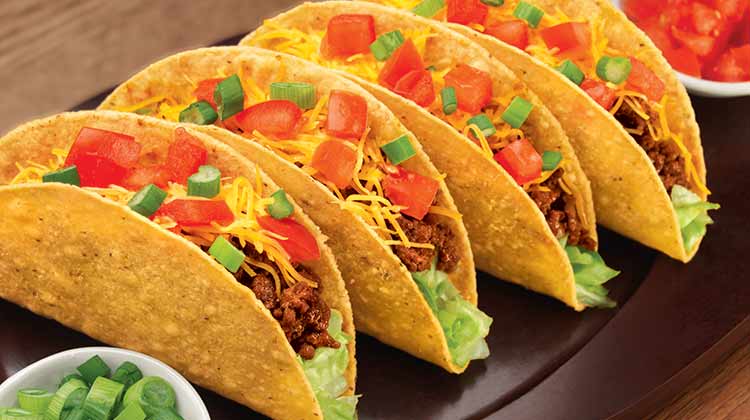 ---
What: Corny Fall Fun!!!
When: Friday 10/25/2019 @ 6:30 pm
Where: Courtyard
What: Light Meal, Guess How Many Candy Corns and Win a Prize, Corn in the Hole Tournament, Pumpkin Patch
---
Apt 402 relocating sell light color sofa like new $500 10 month old, two gray arm chairs like new both 6 months old, convertible ottoman great shape $250 text 513-265-9603 if interested will send pictures

(1 comments)

Douglas Gess

|

August 3, 2019

(1 comments)

Like New Twin DayBed with pull-out Trundle !! Ivory/Cream/ Antique White Color from Wayfair last year. You can have the Memory Foam Mattress and Bunky Board if you want it as well. Very elegant ... perfect in your apt for a Pretty Girl ???? Asking $225.... was $450 new. Text me ... 407 799 7628. I'm on the 4th Floor ??

(0 comments)

Emily Shropshire

|

July 31, 2019

(0 comments)

Last day for the moving sale....still have a few things left so stop by soon especially if you need bookcases, wine bar, table, (very sturdy IKEA) bar stool, Sony BRAVIA.....ready to unload today, tomorrow... 321 368 3989 or [email protected]

(0 comments)

Louis Ross

|

July 30, 2019

(0 comments)

Selling office desk 60"Lx23-5/8"Wx30"H with chair. Both items have barely been used and are in like new condition. Text Omar at 7872246537 for photos and pricing.

(0 comments)

Omar Delgado

|

July 27, 2019

(0 comments)

Items for sale: 1. Queen bedroom set- mattress, head/foot boards, matching mirror with dresser. Some wear and tear on top of dresser. Mattress and bed are in great condition. 2. Matching living room set- one leather sofa, matching coffee table and end table. Some wear and tear on these items, but still in good shape. Please text Christa at 630-479-1251 for pictures and pricing. Discounted price if you take it all!

(0 comments)

Christa Hastings

|

July 15, 2019

(0 comments)

Items for sale, prices negotiable- Text Tara at 407-247-0152 for photos 1. Small bar table with storage for wine bottles, glasses, and tabletop. 2. Ceramic vegetable jars (green pepper, yellow squash, purple eggplant

(0 comments)

Tara Wilson

|

June 28, 2019

(0 comments)

I have an entertainment center that I no longer use. if anyone is interested in buying it I can send pictures. need gone ASAP so I will sell cheap. 352-421-8348 Thanks!

(2 comments)

Ryan Pappas

|

June 28, 2019

(2 comments)

I just moved in and I need to hang curtains I was wondering if anybody had a ladder I could borrow I would only need it for today

(1 comments)

Lisabeth Esposito

|

June 25, 2019

(1 comments)

FOR SALE: 2007 Chevy Tahoe LT 4 dr SUV, 3rd row seating, 205,000 miles, new tires at 202,000 miles cruise control, keyless entry, remote started, trailer hitch, weather tech mats through out, roof rack Interior leather, excellent condition....Text 407-885-8233, will send pictures

(0 comments)

Erma Scott

|

June 13, 2019

(0 comments)

FOR SALE : 2 Like New Barstools from Wayfair ... Fabric Covered in Cream w/Silver Nail Head Details and Espresso Wood Legs ... $400 new ... sell for $175 for both ... Text 4077997628 and I send you pics !!

(0 comments)

Emily Shropshire

|

June 2, 2019

(0 comments)

Moving 6/3/19. Following items for sale: IKEA bookshelf/entertainment center (black) Barstools (2); gray Wicker patio furniture (unused, in box); 2 chairs, glass top table; dark brown Inversion Table IKEA Stand-up/adjustable Desk Inquiries, please text 347.968.0179

(1 comments)

Javan Hayes

|

May 30, 2019

(1 comments)

I am moving at the end of June. I have a queen bedroom set that I'm looking to sell. A few other things as well. Glass shelving accents. Bar Stools. Etc. etc. Text if interested. 302-420-7779

(1 comments)

Glenn Sutch

|

May 24, 2019

(1 comments)

Hi neighbors:) I'm Lythia Scanlon and we (husband, Steve) have been here a week. Fantastic place love it here. Looking forward to having some fun times. Have a great day! LYTHIA

(0 comments)

Lythia Scanlon

|

May 16, 2019

(0 comments)

For Sale: Kitchen High Table including 5 Chairs. Classy Modern Look. If Interested text 407.227.9055

(0 comments)

Daniel Cross

|

May 7, 2019

(0 comments)

For Sale: King Size Bedroom set including Headboard/Footboard, mattress and box spring. Full Size Dresser Drawer and Night Stand. All in Good Condition. If interested text 407.227.9055

(0 comments)

Daniel Cross

|

May 7, 2019

(0 comments)

Looking for cheap bar stools

(1 comments)

Patricia T.

|

May 6, 2019

(1 comments)

For sale. Like new Radio Flyer tricycle. $20. If interested text 478-397-8578.

(0 comments)

Kenneth Vance

|

April 27, 2019

(0 comments)

For sale. Antique electric glass double globe table lamp painted with magnolias. $45. If interested, text 478-397-8578.

(0 comments)

Kenneth Vance

|

April 27, 2019

(0 comments)

Antique rocking chair for sale. Painted gray. Cushioned seat gray with white polka dots. $50. If interested text 478-397-8578.

(0 comments)

Kenneth Vance

|

April 27, 2019

(0 comments)

Hi neighbors!! Our handsome cat, Rusty, got out tonight. If you see him, then please bring him to 145. He's a seal point, blue eyed, rag doll ... aaannnnddddd a sweetheart. Thanks so much!!!

(0 comments)

Mary Beth Perrow

|

April 7, 2019

(0 comments)

Brand new (in box) Grey upholstered setee/bench. Doesnt work for our space and cant return. See the listing here. https://www.amazon.com/gp/aw/d/B00U433QIQ/ref=yo_ii_img?ie=UTF8&psc=1&th=1 Needs to be claimed tonight/tomorrow or its going to charity Monday 3/25/19. Asking $150 please text 352-641-0654

(0 comments)

Tavis Sisson

|

March 23, 2019

(0 comments)

Brand new (in box) Grey upholstered setee/bench. Doesnt work for our space and cant return. See the listing here. https://www.amazon.com/gp/aw/d/B00U433QIQ/ref=yo_ii_img?ie=UTF8&psc=1&th=1 Needs to be claimed tonight/tomorrow or its going to charity Monday 3/25/19. Asking $150 please text 352-641-0654

(0 comments)

Tavis Sisson

|

March 23, 2019

(0 comments)

Hello! Free Rowe furniture chocolate brown couch with matching chocolate brown ottoman. It is similar to the Bradford 2 cushion sofa (without the fluffy pillow backing - this one is all one flat, but cushioned backing). Having salvation army pick it up if no one wants it. Pick up on Saturday (3/16) or Sunday (3/17) only. Text me and I can send a picture (941) 809-5704. First one who says yes, it's yours! ..It's been a great couch, I don't have pets.

(0 comments)

Rebecca Beiler

|

March 15, 2019

(0 comments)

Hello Everyone, Wanted to share a promotion my Dental Office is having for New Patients only. It is $59 for the exam, xrays, and a regular cleaning. We are located in the Publix shopping center, next to the Chase. The office name is Modern Smiles Dentisty.

(0 comments)

Janelle Martinez

|

March 6, 2019

(0 comments)

Office chair and Glass table for sale. if interested, please text 3473897761

(0 comments)

Levy Amar

|

March 1, 2019

(0 comments)

Hello! Is anyone interested in learning Portuguese and teaching English (intermediate)? I am available to teach and lean!!

(1 comments)

JANAINA PASQUAL LOFHAGEN

|

January 7, 2019

(1 comments)